In Wartime: Stories from Ukraine by Tim Judah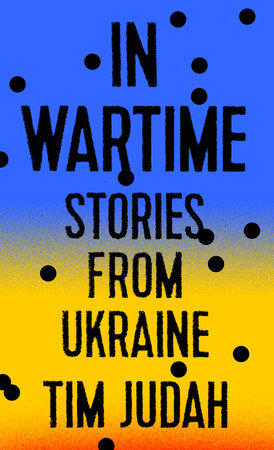 When the new American Embassy in Kiev asked Natalie to set up the economics section in 1992, she was very excited. She thought that Ukraine had a bright future because it was 'close to the rest of Europe, rich in various resources, had an educated population, ports, and so on'. She didn't think that you could ask for anything more. Now, as the Minister for Finance she wants to help solve the country's deep problems. The war with Russia is ruining a country already burdened with terrible debt and corruption.
Tim Judah
travels through different parts of the country, the second-largest in Europe, to explain the origins of the war and how it is affecting people by means of interviews and descriptions of different districts and the info-wars. This war is based on maps and history, for example, most of the east, south and Crimea speak Russian and many of the people in these areas are sympathetic with the Russians. Many of them even wonder how they ended up Ukranian. Apparently, Russia is taking advantage of the fascist elements in Ukraine's past to accuse all of those fighting against them of being reincarnated Nazis, according to Judah. Many of the rebels also believe that Stalin was great and that everything 'has gone to hell in a handcart since the end of the Soviet Union'.
This is an extremely depressing book, but it did help me to have a clearer understanding of the origins of the war and the problems in Ukraine.
I received this free ebook from Blogging for Books in return for an honest review.